ARE YOU WORRIED ABOUT LOSING YOUR REMOTE CONTROL KEYS AND PAYING THE MANUFACTURE A LARGE FEE TO REPLACE IT?
The Remote Control Duplicator is the easiest and least expensive way to copy any wireless remote, car key, garage door opener, and more!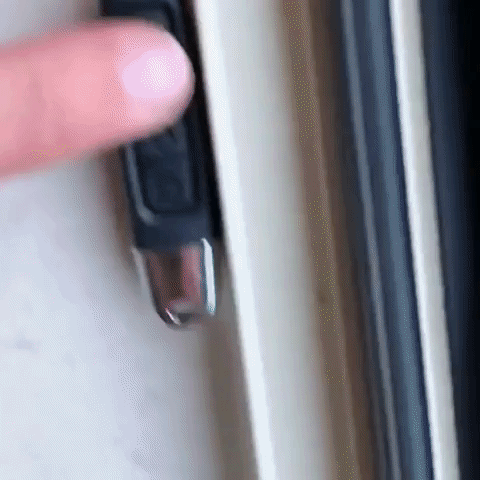 Benefits
This gadget transfers signals to duplicate your existing remote controls so you always have a duplicate remote or key available in case you lose the original
The device can clone up to 4 remote buttons from the same or different remotes allowing you carry four remotes in one! Each corresponding letter (A, B, C, & D) can each open a different remote controlled key
You can open your garage door and unlock your car by using one remote control instead of carrying two keys with you
The seamless infrared connection is secured and safe to use through data encryption
You can copy any compatible wireless remote key and and each password is stored individually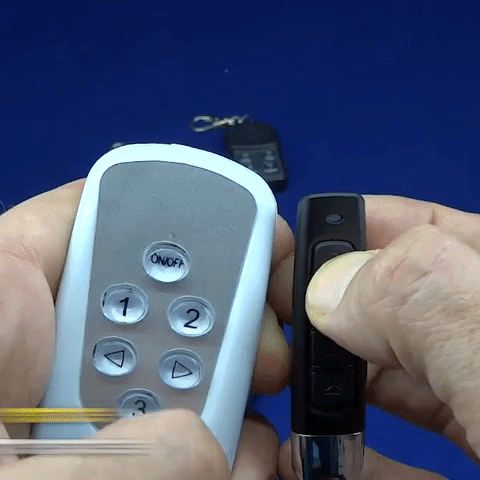 Features
Easy to copy and done within minutes
Portable keychain design
High frequency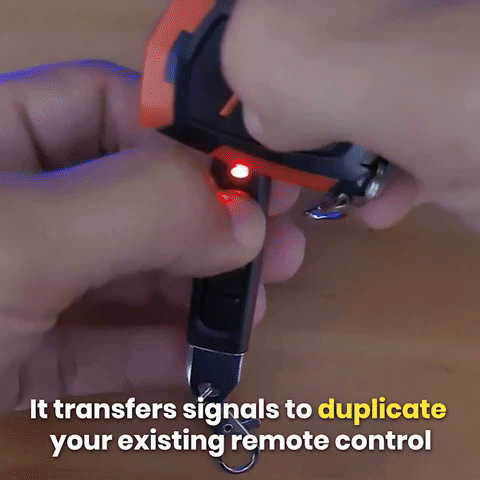 How to use (very easy)



First clear code;
After clearing code, copy the unsuccessful key again, and there is no need to copy the rest buttons;
And then clear the code again;
Restore code; at this time, the original keys that were not successfully copied are now covered by new codes, and the original keys that were successfully copied are now retained. If there is no copy after the second copy of the keys, repeat the above steps again and again until all keys are successfully copied.
Package includes 1 433 MHz Remote Control Duplicator.
Customer Support
Size: 67.45*16.42*15.06mm
Voltage: DC12v
Working current: 10mA
Transmission distance: 50-100m(maximum negative 100dbm for wide receiver)